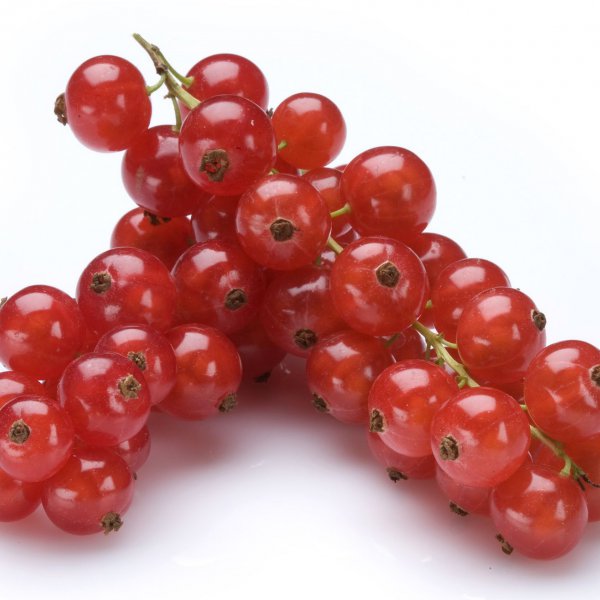 these tasty Red currantss in
your own packaging?
Would you like to discover what's possible?
Contact us now

Red currants
Storage
In the shop: min 0°C – max 2°C
Ethylene sensitivity: low
Ethylene production: low
At home: keep refrigerated
Red currants can be kept refrigerated for up to 6 days and for 1 to 2 days at room temperature. Prevent bruising by spreading them out and only removing the peduncles after washing them. If you want to freeze red berries, spread them on a platter in the freezer. Once frozen, you can put them in containers or bags and store them in your freezer.
It is also recommended not to keep red berries next to vegetables or fruits with a strong scent, such as citrus or onions, because they are sensitive to scent transfer.
Quality and ripeness
Small round red berries hanging from a green stem.
The flesh varies from transparently clear to dark red.
The taste of the flesh is sour to sweet-sour and the fruit contains yellow-brown seeds.
it is normal to find some loose berries in the punnet when bying red currants
Use
Red currants can be consumed fresh and cooked. They are primarily used as decoration, in yoghurt, desserts and even liqueur. They are also often used for juice, jam, syrup for lemonade and ice cream. The taste combines well with spices such as cinnamon, nutmeg and ginger. Red currantss also go well with fish and meat. Try a combination with basil or mint!
Did you know that...
the red currant is a popular scent used in many women's perfumes?
red currants are a source of fibre and therefore contribute to healthy digestion? An additional benefit of fibres is that they take longer to digest so you will feel full for a longer period of time.
red currants are filled with vitamin C and their fat percentage is only 0.1%?
Transport methods
| Air | Sea | Land | |
| --- | --- | --- | --- |
| | | | Belgium |
| | | | Chile |
| | | | Netherlands |
| | | | Portugal |
Key
Transport method
not used
Transport method
used