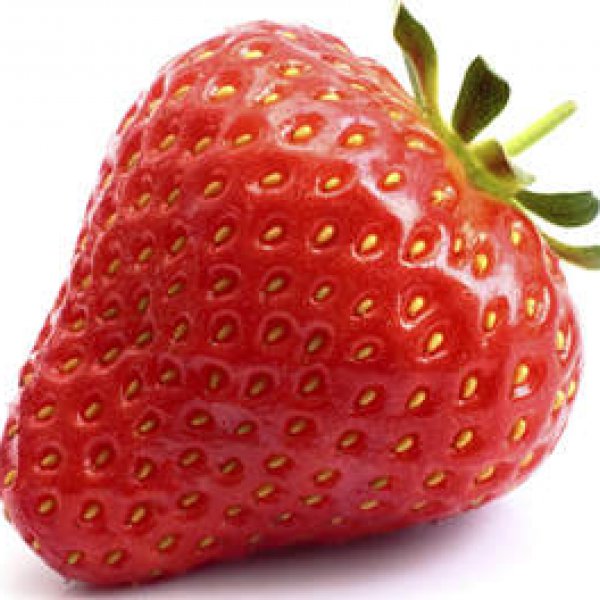 these tasty Strawberriess in
your own packaging?
Would you like to discover what's possible?
Contact us now

Strawberries
At Special Fruit tasty strawberries are available throughout the year. They are bought and/or grown using Spanish, Portuguese and Moroccan producers. We grow them ourselves in Belgium, the Netherlands, Spain and Portugal. In that way we provide a full range using different sales channels.
In order to provide customers with a longer shelf life and the best taste at all times we work very closely with Dutch, Belgian and Spanish growers in the development of cultivation techniques. The goal: develop new varieties. In that way we – together with our own packaging centre in Spain – keep everything within our own control. Soon you will hear more about a totally new sort of strawberry that we are developing exclusively with our partner grower.
With this on-going investment in innovation and packaging flexibility we are a reputed supplier who can deliver all year round in every packaging requirement.

Storage
In the shop: min 1°C – max 4°C
Ethylene sensitivity: moderate
Ethylene productivity: low
At home: best kept refrigerated
Strawberries are sensitive fruits, bruises can quickly lead to mould. Keep this in mind when buying the fruit.
Strawberries are best consumed as quickly as possible after purchasing or harvesting them. Their shelf-life amounts to 1 to 2 days in a cool location, and 3 days in a refrigerator. You can prevent the fruits from bruising by spreading them across a larger surface area.
Do not wash the strawberries under a flowing tap but use a colander to move them in cold water instead. Ice-cold water helps the strawberries stay nice and firm. Remove the calyx only after rinsing the strawberries. This prevents them from absorbing too much water while being rinsed which would also lead to a watery taste. Carefully damp them with paper towels or a kitchen towel.
You can also freeze strawberries, but those are only suitable as part of a recipe. Once defrosted, they will have lost part of their shape and colour.
Quality and ripeness
A ripe strawberry is easily recognised by its glossy red colour.
A healthy fresh strawberry must be undamaged and dry.
Strawberries are delicate but firm at the same time.

Did you know that...
strawberries are often depicted in old paintings as a symbol of "brief enjoyment"?
Strawberries contain a lot of vitamin C (64 mg per 100 grams), which means they have a positive impact on the immune system and blood-pressure among other things. They are also rich in calcium (15 mg per 100 gr) and iron (25 mg per 100 gr).
the average strawberry contains about 200 seeds? In addition, the strawberry is one of the only fruits that carry their seeds on the outside.
---
Transport methods
| Air | Sea | Land | |
| --- | --- | --- | --- |
| | | | Belgium |
| | | | Egypt |
| | | | Spain |
| | | | Morocco |
| | | | Netherlands |
| | | | Portugal |
Key
Transport method
not used
Transport method
used
Recipe: omelette with strawberry
Ingredients
4 eggs
20 g butter
salt
2 tablespoons of whipped cream
2 tablespoons of icing sugar
250 g strawberries
extra icing sugar for garnishing
Preparation method
Beat the eggs, the whipped cream, a pinch of salt and the icing sugar in a bowl. Heat ¼ of the butter in a small frying pan. Pour out ¼ of the egg mixture in the frying pan. Bake the omelette on a low heat for about 2 minutes until the top of it is dry. Slide the omelette onto a plate and keep warm between two plates. Bake three more omelettes. Rinse and hull the strawberries. Slice the strawberries. Put the strawberries on the omelettes and fold up the omelettes. Powder with icing sugar.
Recipe: toast avocado - strawberry
Ingredients
1 ready to eat avocado
100g (Calinda) strawberries
2 slices toasted bread
Preparation method
Slice the avocado and strawberries. Put on toast, sprinkle with fresh pepper.