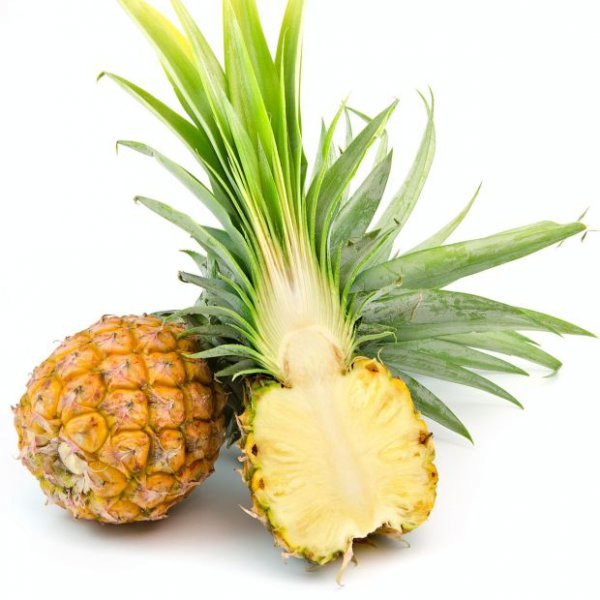 these tasty Baby pineapples in
your own packaging?
Would you like to discover what's possible?
Contact us now

Baby pineapple
Storage
In the shop: min 7°C - max 10°C

Ethylene sensitivity: low

Ethylene productivity: low

At home: in a cool place, not refrigerated because it will decay on the inside!
Quality and ripeness
Baby pineapple is picked in a ripe state, it does not continue ripening afterwards. The pineapple is ripe once you smell a pleasant pineapple scent, the centre leafs at the top are a bit loose and the pineapple has a deep-green colour and gloss. Avoid baby pineapple with brown or soft spots. Brown leafs are another sign that the pineapple is no longer edible.
Use
You can use it the same way as its big brother, but the baby pineapple is sweeter and has a softer texture. The taste can be combined with banana, caramel, coconut, .... Pineapple works well in ice cream and smoothies, it can be stir-fried, with meat, chicken or pita. There are a lot of options.
Transportation
Pineapples are packed and refrigerated the day they are harvested. Once sufficiently refrigerated, the baby pineapples are shipped by air.
Transport methods
| Air | Sea | Land | |
| --- | --- | --- | --- |
| | | | Mauritius |
| | | | South Africa |
Key
Transport method
not used
Transport method
used