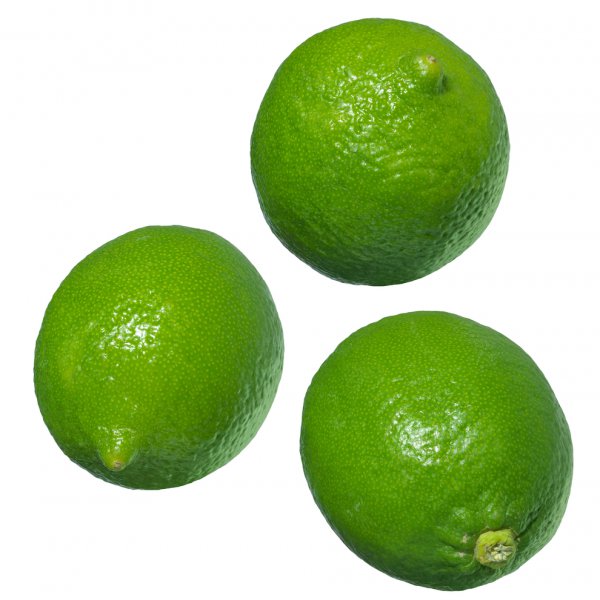 these tasty Limes in
your own packaging?
Would you like to discover what's possible?
Contact us now

Lime
Storage
In the shop: min. 8° C - max. 10° C
Ethylene sensitivity: high
Ethylene productivity: low
At home: refrigerated up to 2 weeks, 1 week at room temperature.
Quality and ripeness
A ripe lime is bright green. Once they turn yellow, they are overdue.
Use limes at room temperature for optimal taste.
Too much humidity causes mould. Brown spots indicate dehydration. Too much light causes yellow discolouration.
Use
Limes are almost free of pits. The taste is more aromatic and more refreshing than that of lemons. As a result, limes are very popular in Asian cuisine and of course in all kinds of cocktails.
The leafs of the Kaffir lime are used in Thai and Indonesian cuisine, especially to enrich fish and poultry dishes. The leaf is decorative so it is not always removed before serving. However, it is too tough to eat.
Did you know that...
limes are indispensable in a bottle of Mexican beer (to keep the mosquitoes out of your drink!!)?

limes have a Ph of 2.1 which makes them the most acidic fruit known to man?

lime constitutes the basis for Bitter Lemon?.

limes have a higher vitamin C concentration than any other citrus fruits?
---
Availability calendar
| Jan | Feb | Mar | Apr | May | Jun | Jul | Aug | Sep | Oct | Nov | Dec | |
| --- | --- | --- | --- | --- | --- | --- | --- | --- | --- | --- | --- | --- |
| | | | | | | | | | | | | Brazil |
| | | | | | | | | | | | | Mexico |
Key
Out of season:
not available
Month in season:
available
Promo season:
special offer available
Transport methods
| Air | Sea | Land | |
| --- | --- | --- | --- |
| | | | Brazil |
| | | | Mexico |
Key
Transport method
not used
Transport method
used
Packaging
personalised packaging available by request