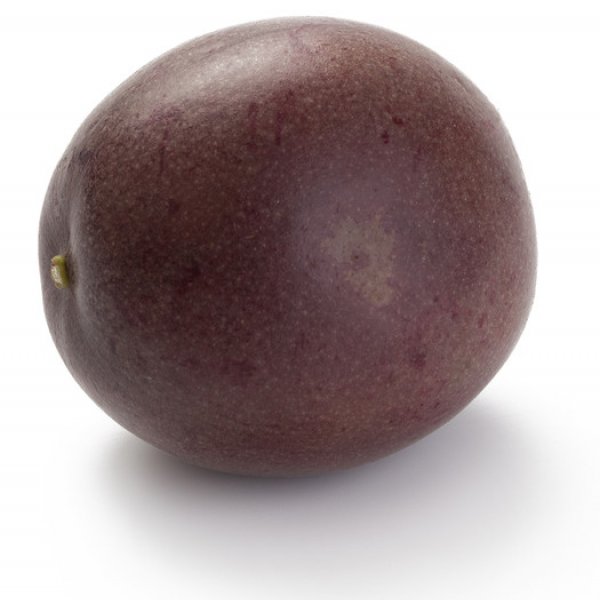 these tasty Passion fruits in
your own packaging?
Would you like to discover what's possible?
Contact us now

Passion fruit
Storage
In the shop

: min. 9°C max. 11° C

Ethylene sensitivity: moderate

Ethylene sensitivity: high

At home: up to 2 weeks in plastic foil in the fridge.
Quality and ripeness
Green specimens are unripe. Ripe passion fruits are purple. The more wrinkly the sweeter!
What are the product's sensitivities? Humid environment.
Continues ripening at room temperature.
Use
Cut the fruit through the middle and scoop out the flesh. Combines well with mango, strawberry, oysters, champaign, fruit salad or as a juice with pineapple or pomegranate. Ideal as a jelly or pie filling, decoration, etc.
Availability calendar Ester
| Jan | Feb | Mar | Apr | May | Jun | Jul | Aug | Sep | Oct | Nov | Dec | |
| --- | --- | --- | --- | --- | --- | --- | --- | --- | --- | --- | --- | --- |
| | | | | | | | | | | | | Israel |
| | | | | | | | | | | | | South Africa |
Availability calendar Purple
| Jan | Feb | Mar | Apr | May | Jun | Jul | Aug | Sep | Oct | Nov | Dec | |
| --- | --- | --- | --- | --- | --- | --- | --- | --- | --- | --- | --- | --- |
| | | | | | | | | | | | | Colombia |
| | | | | | | | | | | | | Zimbabwe |
| | | | | | | | | | | | | Portugal |
Key
Out of season:
not available
Month in season:
available
Promo season:
special offer available
Transport methods
| Air | Sea | Land | |
| --- | --- | --- | --- |
| | | | Colombia |
| | | | Israel |
| | | | Portugal |
| | | | South Africa |
| | | | Zimbabwe |
Key
Transport method
not used
Transport method
used
Packaging
personalised packaging available by request